Get to know our Product Lead!
Olivia was the first Evelyn & Bobbie employee, and has become the heart of the brand over the last 5 years. She is the driving force behind all of the products we've launched this year, as well as many more coming out soon! On top of being a killer designer and developer, she also has one of the best laughs, and a contagious sense of humor. We are so lucky to have her on the EB team.
Tell us about your background.
I grew up drawing, sewing and making things any chance I got. I was also a competitive gymnast so I got to travel quite often for competitions internationally and within the US. My Husband and I met when we were 13 years old when we were seated next to each other in art class. Our daughter Nora is 1 1/2 years old and has taken over our lives in all the best ways. 
How long have you worked for EB?
It's hard to keep track. I think it was May 2014 so that'd make it about 5 1/2 years. 
What is your guilty pleasure?
Candy……I love it in all forms. Particularly sour things. 
What's a weird or unique fact about you?
I have really vivid dreams. Often I will remember exactly what happened when I wake up and it often relates to actual problems in my life. Flying dreams are my favorite and zombie apocalypse dreams are the worst because I usually wake up after being eaten or injured in some terrible way. 
What's your favorite thing happening in Pop Culture right now?
I'm still recovering from the Game of Thrones finale but my latest bing watch was Blown Away on Netflix-so good! 
What does working at Evelyn & Bobbie mean to you?
We have the ability to create products that are comfortable and beautiful. I know EB will continue to push the boundaries of women's intimate apparel. 
What do you love most about your job?
Being challenged to look at problems differently and questioning assumptions about the way things are made in order to try to make better products. 
What GIF describes your personality?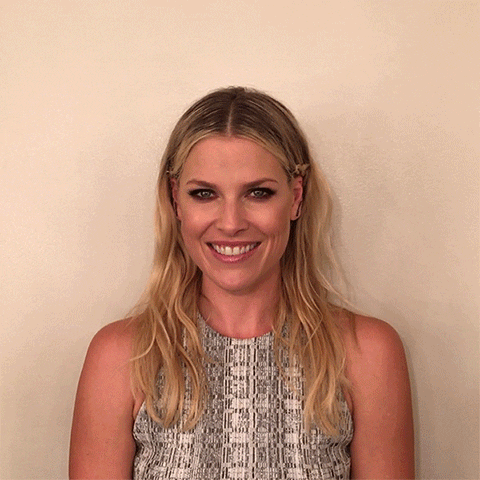 ---